Are you looking for some ideas for marketing your church that don't suck? If you're looking for something beyond untrackable physical mail and expensive Facebook ads, you've come to the right place.
We're a group of church-focused digital marketers that have been finding creative ways to grow churches for over 20 years. If your job of getting the word out about your church seems harder than ever, it's because it is. The rules of the internet change monthly, and require years of training to fully master. 
Church attendance is on the decline, but more people need Jesus than ever before. You need a church marketing plan. Here are 7 free church marketing ideas.
Create an Outreach-Focused Social Media Strategy
Your Facebook page is not your digital bulletin board. Your social media platforms need a church marketing strategy to be effective.
Here are 4 mistakes we see on church's social media profiles.
Only using your social media profiles to promote church events and programming

Using graphics instead of photos

Not using social media at all

Not having a strategy 
We'll write a whole blog post on these, but here's the gist.
Social media is leaning towards rewarding engagement and advocacy. This means you need to be creating posts on your social media pages that people want to share on their own profiles.
Remember the 80/20 rule; only 20% of your posts should be pushing your own agenda (for you, this means your events, programming, and announcements). 
Here are some posts that we see work across the board:
Under-30-second clips from the sermon

Infographics that celebrate stories from the church

Q+As with your pastor
Utilize the Google Ad Grant
Google will give churches $10,000/month in free ad spend. If you've tried to use it, you may have seen limited success.
Google Ad Grants can be your secret weapon for effective church marketing, if you use it with a strategy and the right tools.
Bottom line: the Google Ad Grant works best with 3 strategies. 
Set up your core ad groups. Create ads for local searches, branded terms, sermons, and online church if you are live streaming. 

Create funnels around target audiences. You won't spend the entire grant on strategy #1. But you can create pages designed to catch your target audience and connect them with your church.

Example: To promote a Divorce Recovery ministry, create SEO-optimized landing pages for searches like "what to do after a divorce". Within the landing page, promote your ministry and provide clear calls-to-action. Create ads for these keywords within your Google Ad Grant.

Create ads for upcoming events. You can get free traffic for large community events, especially Easter Egg and Christmas events.
Read 4 Google Ad Campaigns for Churches for more specific campaign ideas.
If you want a ministry-minded team to come alongside you, we can do all of this for you. Get access to dozens of customizable landing pages and let us do all the work for you.
Optimize your Google My Business
88% of people look for reviews when considering services. Google is increasingly prioritizing interactions with your Google My Business profile over organic search results.
The most extensive GMB profiles consistently win.
Get Started: 
Download our Church GMB Profile Kit below for a full checklist of how to create a winning church Google My Business profile.

Post 2-3x per week. These can be the same things you post on your church social media profiles. Google doesn't care what you post as much as if you post at all.

Ask your congregation for reviews. Highly reviewed organizations show up at the top of search results. Request your engaged members to write you positive Google reviews to improve search engine presence.
Download the Complete GMB Profile Kit below.
Create a First-Time Visitor Website Experience
Your website is your church's front door. A clean, visually appealing, fast website is a baseline requirement today.  
A church website should be designed with a first time guest in mind. Create clear action items, plan-a-visit pages, and mobile friendly layouts.
Thankfully, there are tons of options. 
Squarespace, Wix, and ShareFaith all have easy to use website builders. If you're looking for more functionality and options WordPress has builders that make changes easy for anyone.
Looking for custom build? Our church website designs start at just $1,500. Set up a call to see how much a new church site would cost you.
Try a Crowdfunding Project
Younger generations prefer spontaneous, personal giving over planned, organizational gifts. They also desire to use their voices to advocate for causes in addition to donating money. Create an online crowdfunding campaign around a compelling cause.
 Crowdfunding has many benefits: 
The church is known for being involved in meeting the needs of the community

Contributors can share information online about the need, increasing awareness 

Your give your congregants the opportunity to be more involved with the ministry of the church
Get Present at Local Community Events
Does your city have annual festivals or celebrations that allow for vendors and booths? Churches can provide photo booths, goodies, snacks, or more to increase awareness and goodwill in the community.
Create an Invite Culture for Word of Mouth
People are most likely to go to church with their friends and family and by word of mouth. Create a Sunday service that is easy to invite people to.
When a church member knows what they can expect when they bring someone, they're most likely to take the jump. Let them know what sermon series are coming up and a good fit for new visitors, advertise events that are easy entry points, and equip them with the cards or invites to bring someone with them.
If you're looking for someone to take Google Grant, website, or SEO work off of your plate, we would love to see if we might be a good fit for you. Our marketing services have been tested and proven specifically for churches. Book a call today.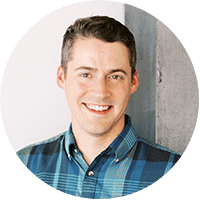 Today, church growth starts with Google.
People in your area are googling all kinds of questions that you have answers to - things like "how to pick a church" "how to fix my marriage" or "how to manage anxiety".
We can help you reach more people each week (and we can help you use the free, $10,000/month Google Ad Grant to do it). Interested in learning more? Book a free strategy call with me.
Ryan Clark
CEO, Reach The Lost