"We tried using the Google Ad Grant, but we could only use $400-600." – our clients, all the time.
The Google Ad Grant can get you $10,000/month in free ad spend for nonprofits that meet eligibility requirements.
You can grow your church with the grant, if you use it right. If you're struggling to use more of the free advertising credit, here are a few ideas that up your digital marketing and get your grant money flowing. We've also included some tried and true strategies for a successful advertising campaign.
Run Direct Ads for your Ministries
There are probably people in your area searching for your ministries, but you aren't showing up in their search results. 
MOPS and Mom Support Groups: ~10,000/month
Celebrate Recovery and Addiction Recovery Groups: ~30,000/month
Premarital Counseling: ~20,000/month
If you have these ministries or other programs to address significant needs in your community, try running Google Ads through your grant to these program pages.
Pro tip: Ad groups to general pages that list all of your ministries don't perform as well as dedicated pages for each ministry. Search engines want to see a high ad quality score. You can increase your ad quality scores by having high overlap between the keywords you are targeting in your ads and the words on your webpage.
Run Ads for Your Events
Every year, our churches get hundreds of clicks and dollars for their big outreach events from their grant account. We've seen most success for ads like Trunk or Treat, fall festivals, Christmas eve services, Easter services, and Easter Egg Hunt events.
Use a keyword tool like SEMrush or KWfinder to determine which keywords have enough search volume to target with advertising (or contact us, and we'll take care of it for you).
Run Ads to Your Sermons
Your church is already creating 30-50 minutes of content every week, why not repurpose that content into landing pages that reach the felt needs of your target audience? 
Using your $10,000 per month to increase brand awareness through your sermon content is a great way to grow your church.
If you do a sermon series on a big topic like anxiety, finances, parenting, or marriage, create a dedicated landing page for that series and target searches for that topic.
Sound like a lot? We get it. We come alongside you to create custom landing pages and ads for your church.
Download the complete google grant guide for more campaign ideas, tricks for increasing spend, and strategies for deeper engagement with readers.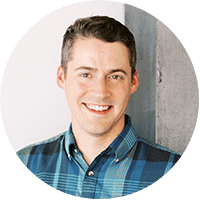 Today, church growth starts with Google.
People in your area are googling all kinds of questions that you have answers to - things like "how to pick a church" "how to fix my marriage" or "how to manage anxiety".
We can help you reach more people each week (and we can help you use the free, $10,000/month Google Ad Grant to do it). Interested in learning more? Book a free strategy call with me.
Ryan Clark
CEO, Reach The Lost