Are you interested in growing your church?
That's a great thing. Done right, church growth is a natural outflow of Christians who live out The Great Commission. 
Is your church growing, and you're looking to take it to the next level? Is your church declining (or even dying) or seeing decreased church attendance, and you're looking to turn things around? Are you running a church plant, in its infancy stages?
These resources will help you do a few things.
Assess your churches health

Identify reason for lack of growth 

Define healthy methods for church growth

Create processes that allow a church to grow well
These books come from pastors and leaders from across denominations, styles, and sizes. You might not agree with all of them, but they all have wisdom to share when it comes to leadership, evangelism, discipleship, outreach, and more.
Are you looking for a new way to reach new people in your community? We help churches leverage the Google Ad Grant to reach thousands of new people each month. Interested? Take the quiz to see if your church qualifies.
From Todays Leading Pastors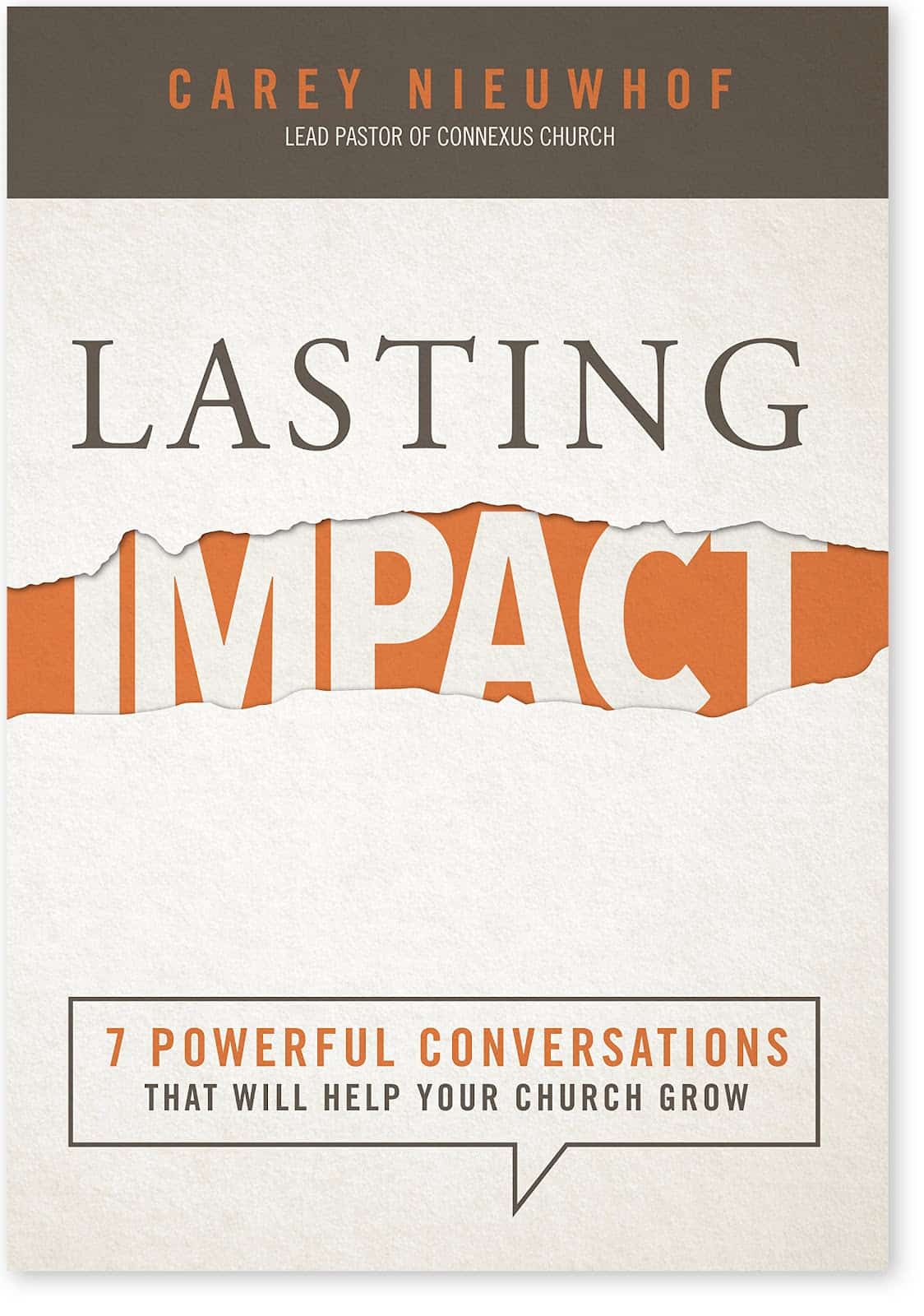 Lasting Impact – Carey Nieuwhof 
Author Carey Nieuwhof (the lead pastor at the multi-campus Connexus Church, a speaker, and host of The Carey Nieuwhof Leadership Podcast), recommends seven tough conversations a local church needs to engage in on its road to thriving.
Nieuwhof's premise is that only when churches wrestle with issues around church growth will they succeed. The book shines a light on how the right conversations can change the church's trajectory. Grappling with straightforward questions like "Why are we not growing faster?" and "Why are young people walking away from church?" will point you toward changes you need to make in order to grow.
Buy this church growth book on Amazon here.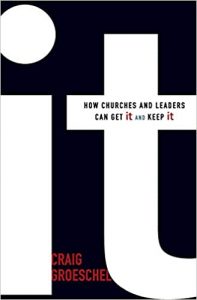 From Todays Leading Pastors
IT: How Churches and Leaders Can Get It and Keep It – Craig Groeschel
When Craig Groeschel founded LifeChurch.tv, the congregation met in a borrowed two-car garage, with substandard furniture and equipment. Nevertheless, people were drawn there, sensing a powerful, life-changing force Groeschel calls "It."  What is It, and how can you and your ministry get — and keep — It? Groeschel, one of today's most innovative church leaders, explains how any believer can obtain It, get It back, and guard It.  He describes seven consistent qualities that are almost always present when It is present in a leader or organization: Vision, Focus, Camaraderie, Innovation; Humility, Outreach, and Abundance. Finally, Groeschel explains how to determine whether or not you have It and what to do if you don't. There is no simple formula, he says. Ultimately, God gives It and you can only have It if you pursue Him—not It. 
Buy this church growth book at Amazon here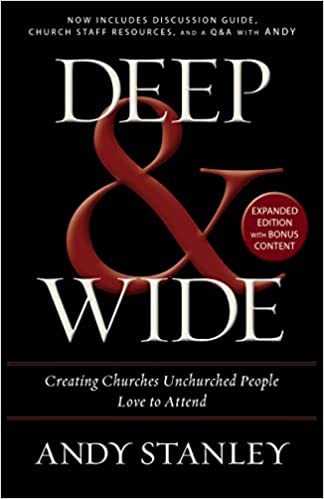 Deep and Wide: Creating Churches Unchurched People Love to Attend – Andy Stanley
Nearly 2,000 years ago, Jesus started a movement that has grown like wildfire throughout history. Author and pastor Andy Stanley draws from Scripture and over 25 years of pastoral experience to bring to life the irresistible nature of this movement known as the Church. According to Stanley, "…the church is the local expression of the presence of Jesus…and since people who were nothing like Jesus liked Jesus, they should like us as well. There should be nothing about us that causes them to gather at the periphery and stare."  Based on Stanley's experience as lead pastor of the Northpoint Church, Deep & Wide reflects careful internal research on the church's effectiveness.
Buy this church growth book at Amazon here.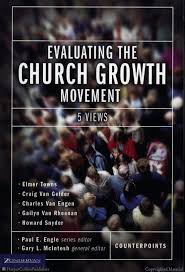 Evaluating the Church Growth Movement
Birthed and nurtured over the second half of the 20th century, the Church Growth Movement has dramatically influenced the Western church. Whether you're a fan or a critic of this movement, you can't deny its impact. In a first-ever roundtable of the movement's leading voices, this book examines five main perspectives on the classic Church Growth Movement: Effective Evangelism View (Elmer Towns); Gospel in Our Culture View (Craig Van Gelder); Centrist View (Charles Van Engen); Reformist View (Gailyn Van Rheenan); and Renewal View (Howard Snyder). The book concludes with reflections by three seasoned pastors who have grappled with this movement's practical implications.
Buy this church growth book on Amazon here.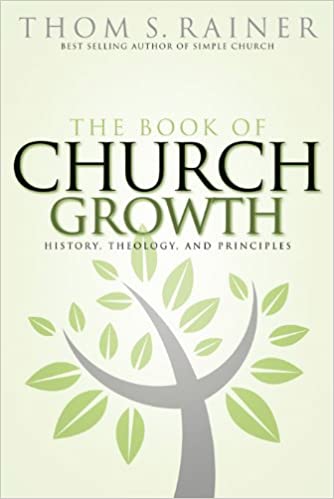 The Book of Church Growth – Thom Rainer
The Church Growth Movement has divided devout Christians. Many criticize it as being overly pragmatic and often ignoring theology as it emphasizes numerical growth. Even though author Thom Rainer is an advocate, his aim here is to present an objective view of the movement–its history, the theology associated with it, and the principles which seem to separate churches that grow from those that don't.
Buy this book on Amazon here.
Church for First-Time Visitors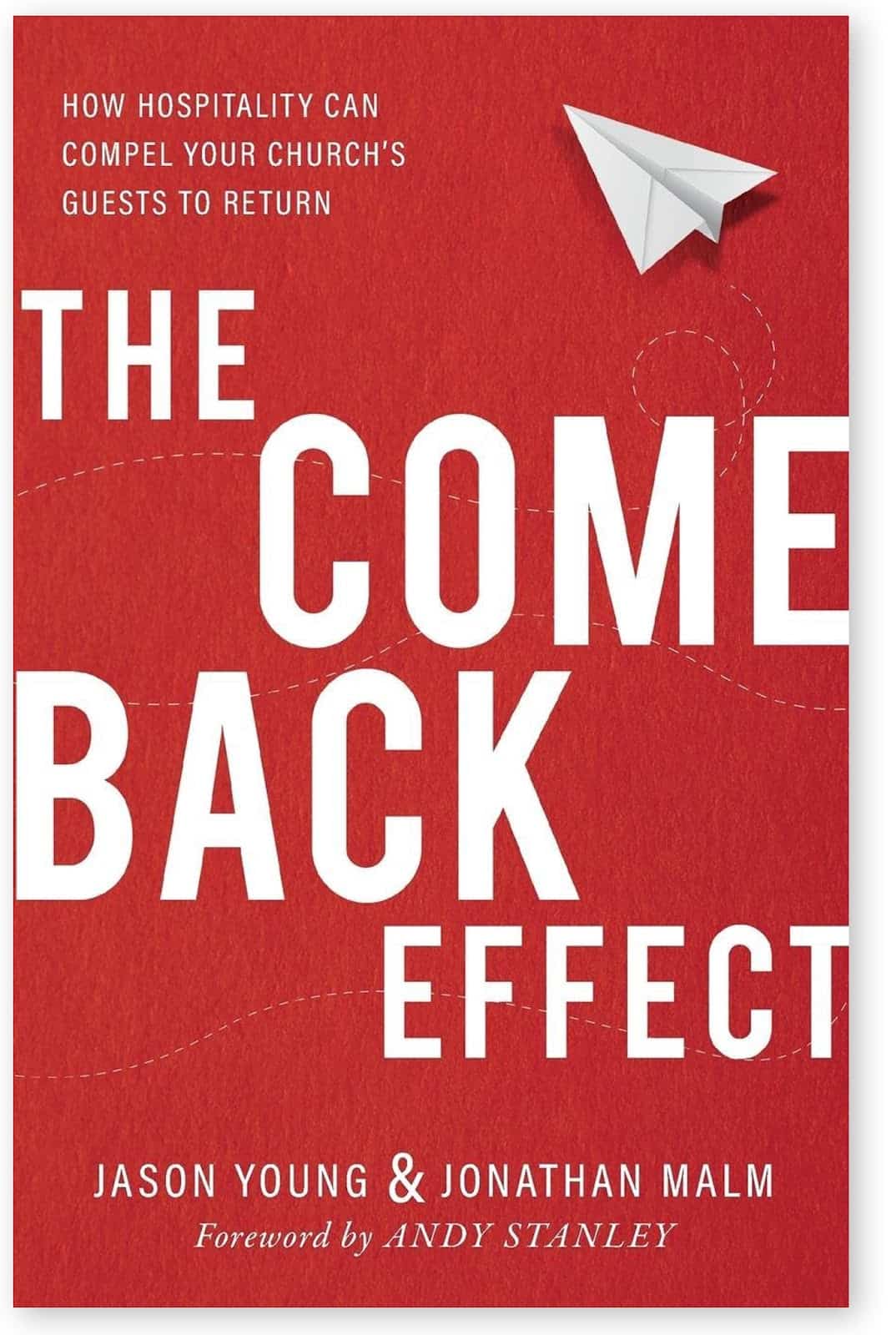 The Come Back Effect – Jason Young
Written by Jason Young (the director of guest experience at Buckhead Church and North Point Ministries that averages about 36,000 people in weekly attendance) and Jonathan Malm (an author and a creative entrepreneur reaching more than 70,000 church readers monthly),  The Come Back Effect shows you how to make your church more hospitable to your guests, increasing the likelihood they'll return. 
Young and Malm help you think "scene by scene" and experience your church as a newcomer, and then suggest ways to create a "come back" effect that will bring people back in droves. Although written primarily for larger churches, this book and the hospitality principles it presents will also be helpful to smaller churches. 
Buy this church growth book on Amazon here.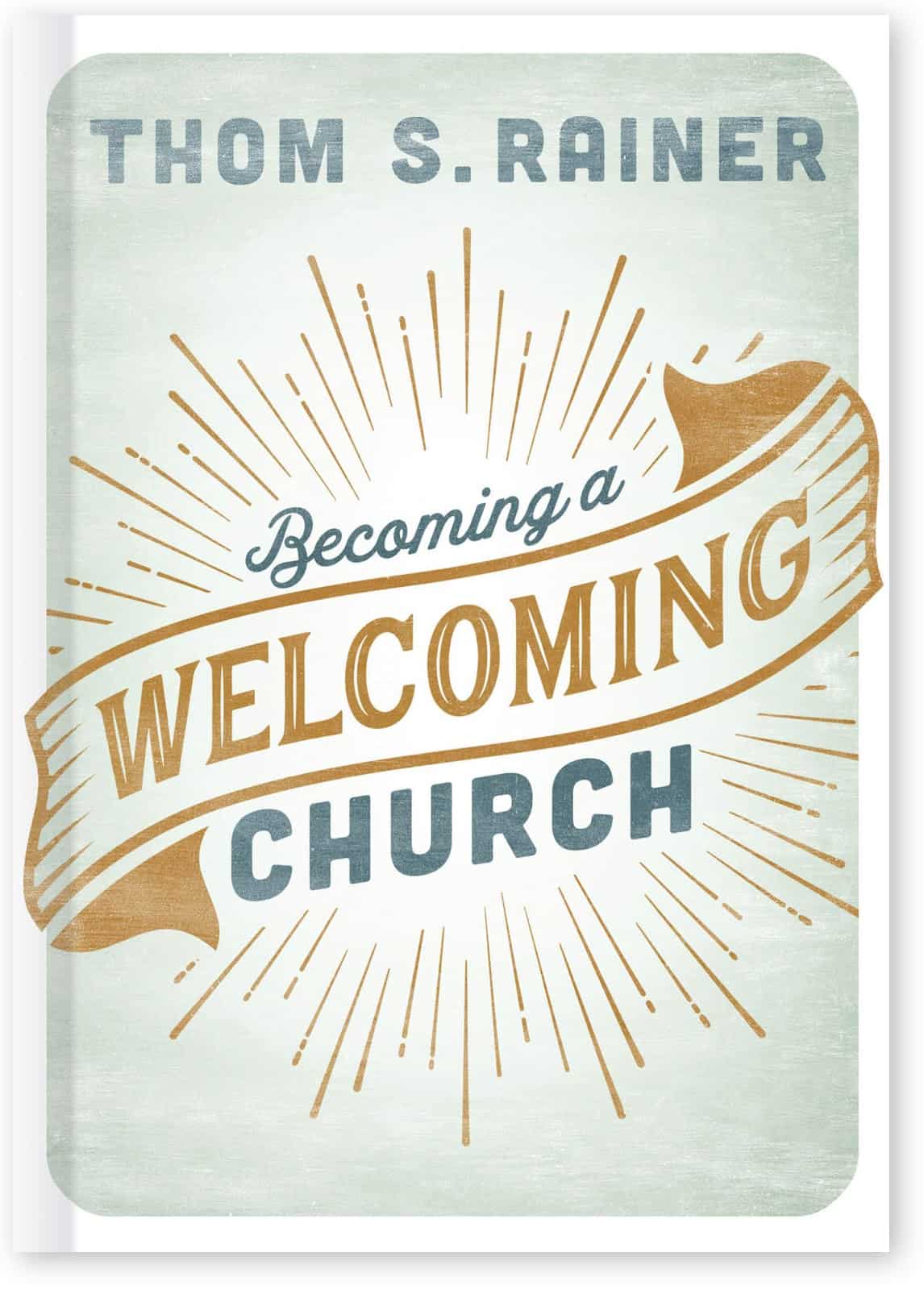 Becoming a Welcoming Church – Thom Ranier
Most church members don't see their churches clearly.
In almost all of Thom S. Rainer's consultations, church members perceive their church to be friendly. But as he surveyed guests, he found that the guests typically saw church members as unfriendly. The perception chasm existed because the members were indeed friendly . . . to one another. 
The guests felt like they crashed a private party.
Bestselling author Thom Rainer (I Am a Church Member, Autopsy of a Deceased Church) has a game plan for churches to become more hospitable. In a format that is suitable for church members to read individually or study together, Rainer guides readers toward a practical framework for making a difference for those who visit their church.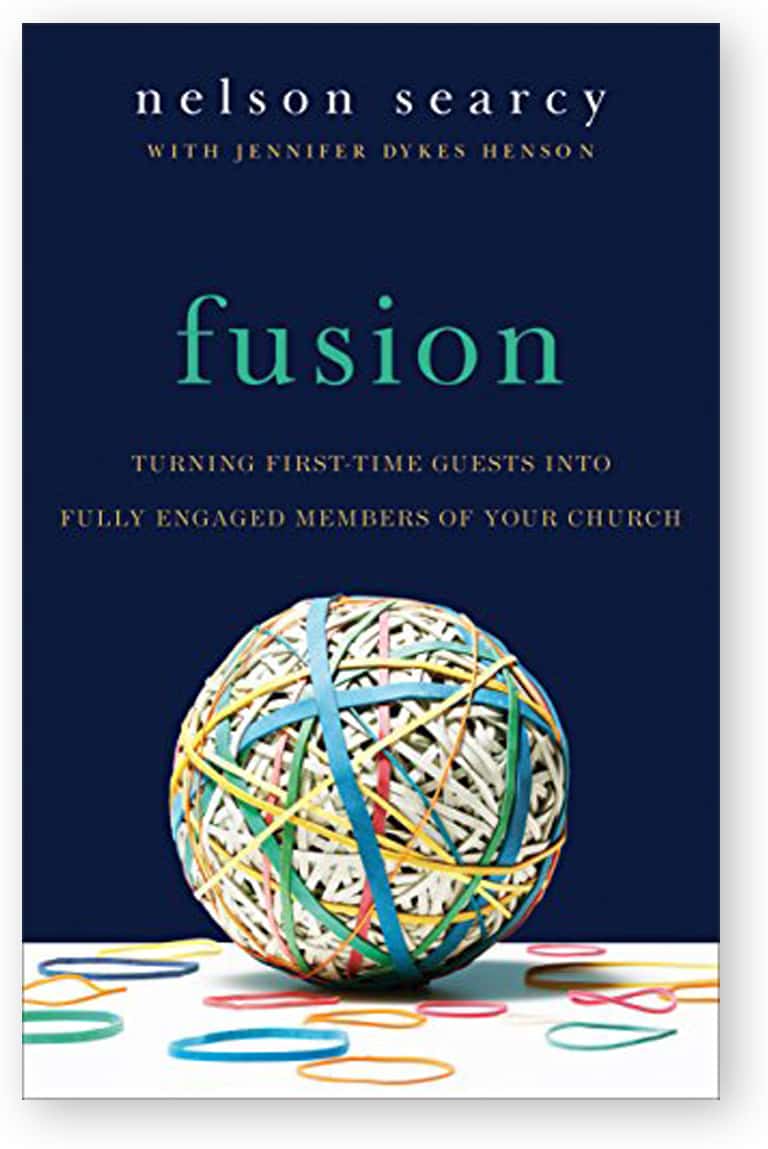 Fusion – Nelson Searcy
Authors Nelson Searcy (founder of ChurchLeaderInsights.com and the Renegade Pastors Network and the founding and lead pastor of The Journey Church) and Jennifer Dykes Henson (a best-selling author who worked as the marketing communications manager for In Touch Ministries), offer "a step-by-step, biblically grounded, tested, and proven plan" to turn your first-time guests into engaged and loyal church members. 
Churches should not rely on staff to pursue growth. Instead, the authors suggest that churches should view every visitor as a gift from God, apply biblical hospitality, and welcome them to return. The end game? Newcomers sharing in the Gospel and helping other seekers find God. 
This church growth book offers a complete "system of assimilation" to win those first seven minutes in which visitors decide if they want to come back. Dozens of resources to help in this process are provided. 
Buy this book on Amazon here.