It's an exciting day when you have new members join your church; not just because of church growth, but because you are inviting new members into the life of the church and the body of Christ! So how do you make a good first impression on new church attendees and members?
You want to make a good impression and make sure that new people feel welcome if they are going to call your church home. Church attendance is on the decline, but more people need Jesus than ever before. Here are 7 ways to make new members feel comfortable and welcome at your church.
Start in the Parking Lot
Most visitors decide in the first 10 minutes if they'll return to your church.
Think about that. That means before they hear your worship leaders voice, before they hear the sermon, maybe even before they've found their seat in the auditorium.
Your parking lot experience and your kids check-in points are an opportunity to wow a first time guest.
Or make sure they never return.
One of our partner churches has dedicated parking for first time guests, and these visitors are given a coupon for a free cup of coffee on their way in (no connect form needed).
Create a Great Kids Check-In Experience
For most churches, young families make up the primary demographic. For a new family, navigating what to do with their kids is an overwhelming experience.
They don't know where to go, they don't know who to talk to, there's no one guiding them.
And yet, kids ministry experiences are in the top 5 reasons people choose a church.
Starting on your website, give visitors clear instructions and expectations for how long checking their kids in will take (should they arrive 10 minutes early? 15?). In the parking lot and lobby, offer clear signage that directs them where to go. Have security measures in place so that new parents trust you with their kids.
A smooth family worship experience goes a long way.
Encourage Congregants to Welcome New People
Building a culture of hospitality and welcome is key to making newcomers feel welcome at your church. When welcoming new people is a value of the congregation and volunteers as much as it is for the staff, you have a whole church dedicated to welcoming people. Preach on welcome and hospitality and encourage your regular church attenders to say hi to new people. Even saying something as simple as "hi, I don't think we've met yet" can go a long way to making new members feel welcome and wanted on a Sunday morning. 
Increase Your Church's Online Presence
Did you know that 33% of church attenders first met their church home online? Your online presence might be your new foyer for welcoming and inviting new people to church. There are a lot of ways to boost your online presence in order to reach and welcome new people, but we recommend that you take advantage of Google My Business and the Google Ad Grant. With these free tools, you can extend your digital presence so that people can easily find your church. 
If you want a ministry-minded team to come alongside you, we can do all of this for you. Get access to dozens of customizable landing pages and let us do all the work for you.
Optimize your Google My Business
88% of people look for reviews when considering services. Google is increasingly prioritizing interactions with your Google My Business profile over organic search results.
The most extensive GMB profiles consistently win.
Get Started: 
Download our Church GMB Profile Kit below for a full checklist of how to create a winning church Google My Business profile.

Post 2-3x per week. These can be the same things you post on your church social media profiles. Google doesn't care what you post as much as if you post at all.

Ask your congregation for reviews. Highly reviewed organizations show up at the top of search results. Request your engaged members to write you positive Google reviews to improve search engine presence.

 
Download the Complete GMB Profile Kit below.
Consider Having a Quartlery Name Tag Sunday
One of the easiest ways to create a welcoming environment is to know and use people's names. People will feel more comfortable speaking with someone new if they have a nametag on (something about those "hello, my name is" name tags feels very open and welcoming). Consider having a quarterly name tag Sunday, where your greeters can provide name tags for everyone who walks through the door. 
Have a Welcome Center
Having a clear and designated area in your foyer where new members can meet people, get connected, and share contact information is key to having a welcoming church. A welcome center provides new members and visitors an obvious place to get connected. Having a pastor, staff member, or volunteer at the welcome center before and after your worship services also lends a warm and inviting face to newcomers. Additionally, a welcome center is a great place to provide printed materials and gifts to visitors. 
Have a Welcome Gift or Package for New People
A welcome gift for new members and visitors is an easy way to tell people "we're glad you're here!" It is also an easy way to share more information about the church and ways to get connected. Easy welcome gifts could be branded swag you already have (mugs, pens, stickers, etc), printed materials and information about the ministries of the church, and a welcome letter from a pastor. If your church has a coffee shop, consider giving away a coupon for a free coffee!
—————————
Welcoming new members into the church is more than just about church growth; it's about bringing people into the family of God. At Reach The Lost, we are invested in seeing churches grow and reach new people for Christ. 
Learn how Reach The Lost can help your church reach new people with a digital outreach strategy today. Our marketing services have been tested and proven specifically for churches. Book a call today.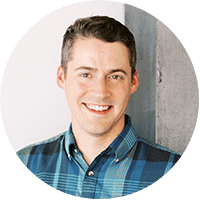 Today, church growth starts with Google.
People in your area are googling all kinds of questions that you have answers to - things like "how to pick a church" "how to fix my marriage" or "how to manage anxiety".
We can help you reach more people each week (and we can help you use the free, $10,000/month Google Ad Grant to do it). Interested in learning more? Book a free strategy call with me.
Ryan Clark
CEO, Reach The Lost