Does building a church newsletter feel overwhelming and time-consuming? Whether you're refreshing your newsletter or starting from scratch, we're here to offer you some valuable and time-saving tips that will make creating a church newsletter a breeze. Get ready to craft a church newsletter that your members will actually look forward to reading.
How to Create a Church Newsletter 
Church newsletters offer an opportunity to connect with your church and engage with visitors. By sending one email, you can encourage your congregation, keep them in the loop on upcoming events, and foster a sense of community. 
Define Your Audience 
Before diving into the content, first ask the question, who is your newsletter intended for? Your target audience will determine your writing style and the type of newsletter content you will include. Maybe your newsletter aims to connect with regular attendees and members. Or perhaps you're hoping to reel in some fresh faces and newcomers. By clarifying your audience, you'll create a newsletter that resonates with the right people in the most engaging way possible.
Choose a Distribution Method
Now it's time to figure out how you'll get the newsletter in people's hands. Email newsletters are a great option because they give you flexibility with the amount of content and allow you to track who opens and interacts with it. If you're looking for an easy-to-use platform, Mailchimp is a popular choice. 
But we can't forget about physical newsletters either. Some people prefer good old paper, so it's worth considering if that better suits your congregation. To simplify the process and save you time, Canva offers user-friendly church newsletter templates that you can easily customize to fit your needs.
No matter the format, it's important that you share your newsletter across multiple platforms such as social media, your website, and QR codes. If you have a printed newsletter, you can even digitize it using cool tools like Flipsnack and embed it right on your website.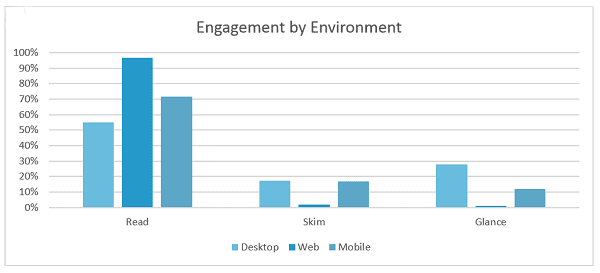 Create a Schedule 
Next, decide how often you'd like to share your church newsletter. Setting up a schedule ensures your newsletter is dependable. We suggest sharing your newsletter at least once a month to keep everyone informed. However, churches brimming with lots of church events and updates may consider sending out a weekly newsletter so no one misses a beat. Whether you choose a weekly, bi-weekly, or monthly newsletter, consistency is key! 
Share the Load  
Finally, delegate the responsibility of writing your church newsletter. While your staff members and church leadership will likely handle most of the content, don't hesitate to reach out for some extra support. Newsletters are a great opportunity to get your church members involved. Ask congregants to contribute quotes, testimonials, or even a short devotional. You could also consider using free tools like ChatGPT to automatically generate sections of your church newsletter. 
Engaging Church Newsletter Ideas 
Who says church newsletters have to be dull? Create an informative, yet captivating newsletter by implementing the following newsletter ideas: 
Make it easy to scan with headings, bullet points, and short paragraphs.

Add graphics and photos to bring your newsletter to life.

Shine a spotlight on your wonderful volunteers.

Share devotionals from your pastors to inspire and uplift.

Keep everyone in the loop with upcoming church events.

Feature hea

rtwarming stories from your church members.

Include call-to-action buttons to encourage engagement.

Provide sermon notes for reflection and study.

Highlight important announcements that everyone should know.

Share prayer requests to foster a supportive community.

Include links to blog posts for deeper Bible study.

Ask church leaders to encourage the congregation with a personal letter.

Showcase different ministries, such as the youth group or missions. 

Provide a financial update to build transparency and trust.

Recap recent church events to create a sense of unity.
With these engaging additions, your church newsletter will be anything but boring! For more church marketing tips and tricks, sign up for the ultimate church marketing newsletter, BetterChurchComms, a fantastic resource to keep those creative juices flowing!