Have you ever found yourself with the daunting task of reaching a steep financial goal for your church in a short amount of time? And, as if asking your church for money isn't awkward enough, you're not sure how to approach the subject. The traditional method of passing plates is falling behind us, and it may take a bit more creative thinking to inspire your church to engage in the discipline of giving. Suddenly, fundraising doesn't seem very "fun." 
We're here to boost your fundraising confidence with 11 effective ideas to help your church raise money so you can continue to do the meaningful work God has called you to do. 
Fundraising Idea 1: Communicate the "Why" Behind Your Goal 
Before planning the logistics of bake sales and silent auctions, you first need to understand the purpose behind your campaign. Ask yourself these important questions.
Why is your church starting this fundraiser? 

Who do you hope will benefit from the donations? 

Why should church members give toward the campaign? 

How does your fundraiser connect to your church's overall mission and vision? 
Church members are more likely to support your cause if they understand the heart behind the fundraiser. 
Fundraising Idea 2: Create a Fundraising Campaign Brand
Connect with your communications and/or graphics team to determine the "look" and "feel" of your fundraiser. A memorable title, catchy slogan, and eye-catching logo will give your fundraiser a distinct identity and boost brand recognition. But an excellent campaign brand goes beyond visuals. Consider the voice and messaging behind your fundraiser, such as how your fundraiser will help fulfill your church's long-term mission. 
Fundraising Idea 3: Set a Clear Goal and Timeline 
Transparency and clarity are key ingredients to an effective fundraiser. What is your church's specific financial goal? When do you hope to reach that goal? Church members will appreciate knowing the exact dollar amount needed and how long they have to reach that goal. Plus, by providing a fundraising deadline, your church is less likely to procrastinate on giving.
Fundraising Idea 4: Build a Fundraising Website 
Too many calls to action can turn off potential donors. Pointing people to one landing page or site dedicated to your fundraiser will clear up any confusion about how to give. Make sure your fundraising page URL is memorable, easy to find, and similar to the look and feel of your current website.
In addition to facilitating online donations, your fundraising website can update your church on your fundraising efforts and events. By adding progress bars or thermometers to your site, you can visualize how far you've come and motivate your church members to continue giving.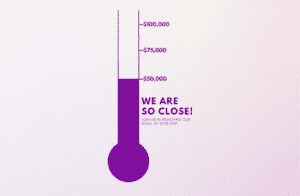 Lastly, your fundraising page reinforces your campaign purpose and goals. Consider incorporating visual representations of your goals, such as building plans, personal testimonies, or a map of countries you hope to reach.  
Fundraising Idea 5: Utilize Local SEO For Fundraising 
With the rise in online giving, local search engine optimization (SEO) is an indispensable tool to help donors find your fundraising site and local fundraising events. Through keyword research, you can ensure your fundraising site includes words and phrases relevant to potential donors. And keyword research is just beginning. Through link building and website optimization, your fundraiser will quickly reach more people in your community. Not sure where to start? We'd love to help your church reach more donors through Local Church SEO. 
Fundraising Idea 6: Make Giving as Easy as Sending a Text 
Most online giving platforms like PushPay, Tithe.ly, and Donorbox offer Text-To-Give services that allow individuals to donate via automated text messages. This means that even if someone doesn't have cash or a check on hand, they can still give right where they are, without having to download an app. Simply share your "text to" phone number through your fundraising site, social media, or church newsletter. Your church members will love how simple it is to give! 
Fundraising Idea 7: Share Ongoing Updates
As time passes and the busyness of church life continues, your giving campaign can easily fade into the background. Keep your fundraiser front-of-mind by regularly sharing progress updates through your fundraising page, Sunday morning announcements, church newsletter, donation letters, and social media. Encourage your volunteers and leaders to share these updates during weeknight ministries and small group gatherings. 
Fundraising Idea 8: Share Personal Stories 
Stories are a great way to communicate the heart behind your fundraiser and connect with people on an emotional level. Add value to your fundraising campaign by sharing personal testimonies (written or filmed) related to your fundraiser. For example, individuals can share how your church impacted their life, how God called them to the mission field, or why they're excited about a new church building. As you collect these stories, include them on your fundraising page, social media, fundraising letters, and email campaigns.
Fundraising Idea 9. Reach Out to Individuals One-on-One 
When it comes to asking for money, personal asks go a long way. This approach is commonly called peer-to-peer fundraising. Encourage your church to reach out directly to friends, family, neighbors, and co-workers for support. 
Lunch dates, phone calls, and donation letters allow people to share why they care about the fundraiser. It also gives potential donors a chance to partner with congregation members in prayer. Your church community can even create personal campaign pages to collect donations. People are more likely to give toward a cause if they know and trust the person involved. 
Fundraising Idea 10: Involve Your Local Community 
Church fundraising is a great opportunity to strengthen relationships within your church community and the community at large. Plus, by creating opportunities for church members to work together to raise funds, you empower them to take ownership of your fundraising goals.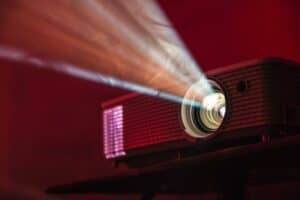 Here are our favorite community-wide fundraising ideas: 
Community Car (or Dog) Wash – Church members of all ages can volunteer to wash cars (or dogs) for your community. Not only are you able to collect donations, but you also get a chance to meet families in your local area. 

Outdoor Family Movie Night – Selling tickets to a family-friendly movie night is a great way to build community and support your church. Combine a movie night with a popcorn or bake sale to create more giving avenues.  

Children's Consignment Sale – Ask congregants to donate gently used baby/children's items such as clothes and toys. Sell donations at a community-wide consignment sale to benefit your cause. 

Community Serve Day – Send out church members into your city to help community members or local businesses with yard work, repairs, or other home projects. Donors will be happy to contribute to a good cause and receive a helping hand.       
Fundraising Idea 11: Utilize Social Media
Social media is a powerful tool to build excitement around your cause and spread the word about your fundraising events. Facebook and Instagram even offer fundraising features such as the "Donate" button so individuals can easily support your cause. Encourage your church to share these fundraising posts with their family and friends. Sharing your fundraising content on social media can also enhance your local SEO and drive traffic to your fundraising site. 
How Can I Prevent Giving Fatigue? 
Church fundraising is a marathon. After mile marker 100, you may find your congregation is quickly losing steam. 
Here are three tips to maintain momentum in your church fundraiser:
Limit Sunday morning fundraiser announcements – Frequent fundraiser announcements during service may overwhelm your church. Try exploring other communication platforms such as the church newsletter, bulletin, social media, adult classes, Bible studies, small groups, or other mid-week happenings.  

Don't forget to say thanks – Tell your church how much you appreciate their generosity and tell them often. Celebrating the big and small wins will inspire your church to keep going. 

Offer other ways to give – There are many ways to express generosity. Provide a variety of ways for your church members to give such as donating goods for a bake sale, volunteering their time and expertise at a fundraising event, or scheduling recurring gifts. 
How Do I Fundraise During a Recession? 
When asking your church for money, it's important to consider the state of the economy. Nevertheless, don't let economic downturns scare you from church fundraising. Even during tough economic times, people still want to support the causes they care about. 
Consider implementing these three strategies when fundraising during a recession: 
Encourage recurring giving – Giving smaller amounts of money over a longer period of time may feel less intimidating for church members. Plus, individuals who commit to giving monthly or quarterly rarely cancel their recurring gifts, even when money is tight. 

Emphasize the "why" behind your fundraiser – No matter the economy, people will spend money on what they value. Remind your church why they should care about your cause. 

Be transparent – Church members will feel more confident to donate when they know exactly where the funds will go. 
Church fundraising often indicates growth, so be encouraged! Your church may be collecting funds for a bigger building, sending mission teams to multiply Jesus-followers, or experiencing growth in your ministries and requiring more donations for the general fund. However, the most significant aspect of fundraising is the opportunity for spiritual growth as your church demonstrates cheerful generosity, a crucial step of discipleship.
We hope these 11 church fundraising ideas will help your church reach its goals. We'd love to hear which one you're planning to try first. Let's work together to make your fundraising efforts a success.